Okanagan Freestyle Fencing
Fencing Throughout The Okanagan
Code of Conduct and Club Rules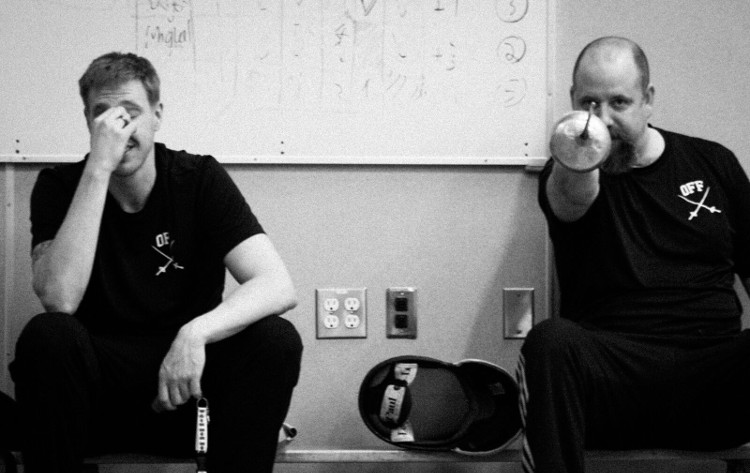 Okanagan Freestyle Fencing is open to anyone with an interest in the sport of fencing. Membership and participation at OFF is a privilege not a right with obligations. Okanagan Freestyle Fencing expects members, non members, guests, coaches and staff to follow these codes of conduct and rules.
Coach Matt Clarke would like to have a clear understanding of expectations with equipment / gear as well as sportsmanship and participation from all members of OFF.
HP Fencers will be held to a higher standard of participation and are expected to participate in all lessons and open fencing. They are to always come to class prepared and ready to fence. They may be asked to help the coaching staff with lesson or volunteer at tournaments. HP fencers may ask Coach Matt for references and supervision on their school volunteer hours needed to graduate. However to do so the above mentioned must be met with professionalism and great sportsmanship. HP fencers will be expected to attend at least one camp over the summer breaks.
Code of Conduct
Hospitality

All Okanagan Freestyle Fencing Club members will graciously extend themselves to welcome new members, visitors, and newcomers to the sport of fencing.

No Discrimination

All Okanagan Freestyle Fencing Club Member, Guests and Coaches are expected to treat anyone who comes to the club, or is involved with the club with respect. There is a zero tolerance for discrimination or harassment on the basis of race, color, religion, gender, sexual orientation, body type and learning abilities or special needs.

Safety

Physical safety is the highest priority at Okanagan Freestyle Fencing. All participants are expected to exercise control of their actions and demeanor while fencing or otherwise participating at Okanagan Freestyle Fencing Club. All participants are expected to exercise good judgment as to the degree of force in fencing that is reasonable and appropriate to the age, size and experience level of their opponents.

Respect

All Okanagan Freestyle Fencing Club members will treat themselves, each other, equipment, and our facility with the highest degree of respect.

Membership

All fencers must be members in good standing of the Canadian Fencing Federation and British Columbia Fencing Association. https://www.fencing.ca/content/membership-registration as well as with Okanagan Freestyle Fencing. Fees must be paid and up to date.

Sportsmanship

Good sportsmanship, like physical safety, is another priority of OFF. All fencing encounters are to be conducted in a respectful and courteous manner regardless of whether the encounter takes place during open bouting, at a tournament or during class. All participants are expected to salute their opponent and the referee, if any, before and after each encounter, and to shake hands with their opponent after each bout, in a sportsmanlike manner.

Scoring/Referees

In non-refereed bouts, discussions of priority and valid touches are to be resolved quickly and amicably between the participants, or thrown out. In non-electric bouting, fencers are expected to acknowledge touches against them. In refereed bouts, the decision belongs solely to the referee and that decision is final unless, at a tournament, it is a question appropriate for the bout committee. Fencers and guests are expected to treat all referees with respect, regardless of the outcome of any particular call or encounter.

Equipment

All participants are expected to keep any equipment owned by them in a safe condition, and are responsible for the suitability and condition of that equipment. All participants using OFF equipment are not to use any equipment that appears damaged or unsafe, and to give such equipment to an instructor. If, in using OFF equipment a weapon is broken, the member is expected to replace that weapon. All participants continuing to fence beyond the beginning level are required to purchase their own equipment. If Borrowing OFF equipment you are to return the equipment back to where you got it from and how you got.
RULES
350 N (min) fencing pants must be worn at each fencing training. If not worn, you are fencing at your own risk.
Okanagan Freestyle Fencing and its insurance provider are not liable for any damages or injuries to you or your opponent.
OFF reserves the right to suspend or terminate an athletes membership due to: conflicts with other fencers or coaches, unsafe conduct or inappropriate behaviour during lessons.
All members must be members in good standing with the Canadian Fencing Federation and the British Columbia Fencing Association (does not apply to beginner programs).